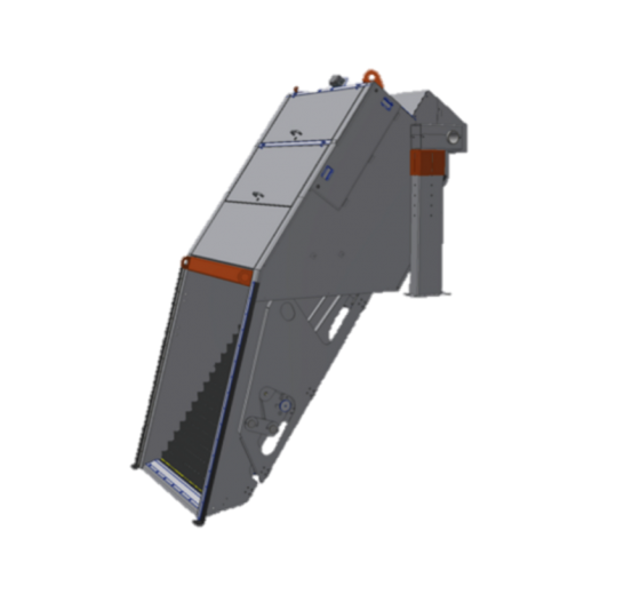 Automatic Stair Screen ASS
Application

Automatic Stair Screens are used as fine screen and can be adapted to (almost) every channel
Function mode
Stair Screen ASS is a mechanical "moving bar" fine screen that separates debris and rubbish from water.
Moving bar step type fine screens has unique capabilities:
A 2-6mm Step Screen can replace a 10-30mm coarse screen in an existing open channel while maintaining the same low headloss,
without any need for pre screening.
Step Screen ASS is totally self cleaning without flushing or brushes.
This gives unrivaled capacity, result and total economy.
Modern construction from robust stainless high quality materials.
Totally self cleaning. No spraying or brushes.
Totally self aligned bars without rakes.
Easy replaceable strong bars and spacers.
Flexible mounting angle up to 60 degree.
Easy adapted hinged support legs enables quick pivoting out of the channel for service.
Enclosed, safe & hygienic with easy to open access doors.
Discharge height 700-7000mm
Width 200-2500mm
Bar spacing 0.5-6mm
Capacity 10-10000l/s