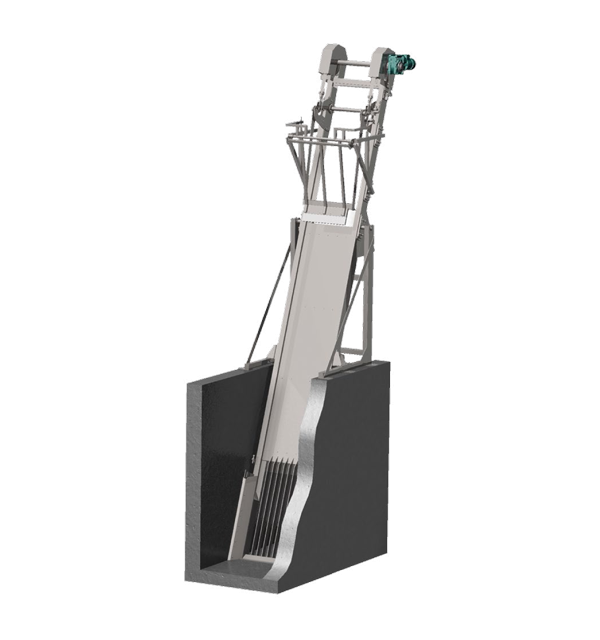 Automatic screens
Application:

Coarse pre-purification of municipal or industrial wastewater
Operation:
Impurities are hold back at the parallel arranged lamellas and removed by cleaning combs, which rotate over a conveyor circulating around the screen.
Advantages:
High cleaning effectiveness.
Transport of screenings from greater depths is possible.
Fully automated operation, combined with the integrated screening press.
The lamellas are extraordinarily robust. therefore, they are highly resistant to damage, which results in a maximum operating reliability.
Easy to install, low investment costs.
Low operational cost.
System options:
Dimensions in accordance to customer's demands.
The gap size can be selected between 3 and 10 mm.
The conveyor belt can be installed with an inclination of 60° or 75°.
Frost-protected housing available.
Design variable according to customer's needs.