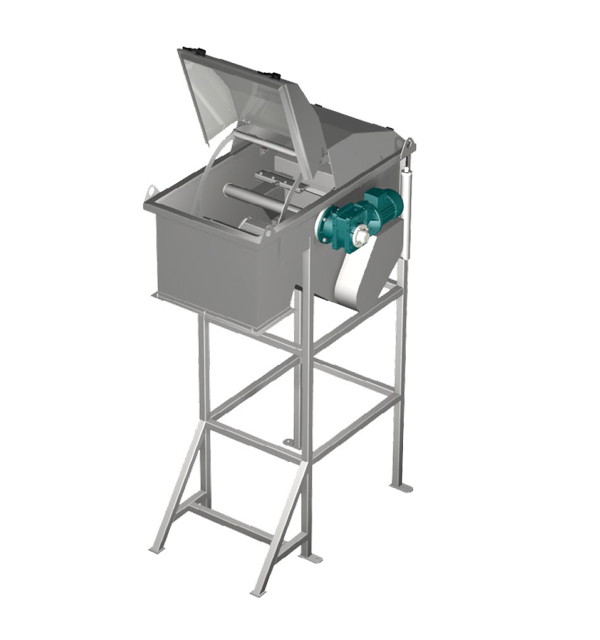 Circular bar screen
Application:

It is intented for the pretreatment of wastewater in small plants and the separation of large particles in process waters (e.g. paper mills, sawmills)
Operation:
The raw water flows through a cylinder built of parallel arranged round bars fixed at a certain distance. The filtration process takes place passively by the water pressure. During the filtration process, flow resistance arises, resulting in a rising the water level. The built-in control unit starts the rotation of two horizontal separators , which removes the separated material and dump it into a waste channel. The filtration process is not interrupted when this process starts.
Advantages:
Very compact dimensions.
Integrated bypass in case of a blockage.
High reliability, even when the water contains fat or other critical materials like fibers.
Impurities up to a size of 50 mm are removed.
Built-in fully automatic control unit.
System options:
Width of gap between screen bars: 3 mm or 6 mm.
Systems available for 10, 20 or 30 l/s flow rates.
Frost-protected housing available.